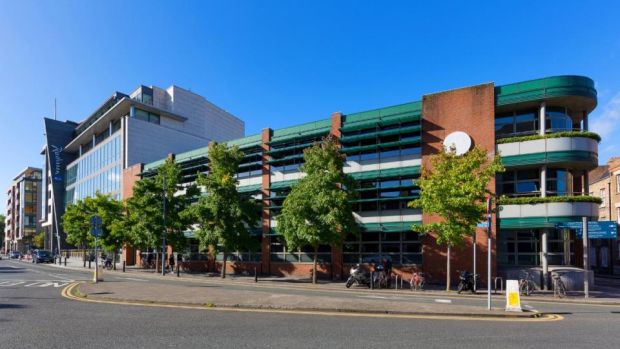 Acquisition of 31-36 Golden Lane funded by Fairfield Real Estate Finance
Entire building to be let to US digital intelligence company, New Relic
Dublin, 11 July 2017: Irish real estate investment and development firm Mm Capital has today confirmed its acquisition of 31-36 Golden Lane in Dublin from GE Capital. The deal includes the acquisition and extensive redevelopment and refurbishment of the office property.
The firm, which was founded in 2013 by Peter Leonard and Derek Poppinga, completed the £22 million deal with 90% debt funding from Fairfield Real Estate Finance. Savills Ireland acted on behalf of Mm Capital and Fairfield Real Estate Finance.
It has also been announced that 31-36 Golden Lane will be let in its entirety to New Relic. The US digital intelligence company is due to take up residency in 2018, with Dublin serving as the company's EMEA headquarters.
Christina Clark of Cresa San Francisco advised New Relic.
The property is situated just off George's Street, Dublin 2 ? a dynamic and popular part of the city with numerous restaurants and cafes, and is strategically located in a core public transportation area of the city.
It comprises 31,000 sq. ft. of office space and sits adjacent to the Latin Hall office building and the Radisson Blu Royal Hotel. Internally, the office layout is predominantly open plan, with some executive offices and meeting rooms. A fully fitted staff canteen is located on the ground floor level with kitchenette facilities serving the other floors.
Since being formed in June 2016, Fairfield Real Estate Finance have completed £185 million of loans in the UK and €98 million in Ireland. Loans in Ireland to date have covered a wide spectrum of deals including Office, Industrial, Retail, and Leisure with funding available for acquisition, refurbishment and development.
Colin Duncan, Real Estate Director of Fairfield commented;
"Real Estate lending in Ireland is a significant part of our business and we have a strong appetite to be involved in deals of this nature. We are pleased to back Sponsors with the capabilities and drive of the Mm Capital team and this deal reaffirms our commitment to the Irish market."
Derek Poppinga of Mm Capital commented;
"We are delighted to announce both the acquisition and letting of Golden Lane. We have worked closely with Fairfield and Savills on the transaction over the last number of months and would not have been able to reach this successful outcome without their excellence and support.  We believe Golden Lane represents a fantastic new home for New Relic Inc. and we look forward to concluding this exciting project with them."